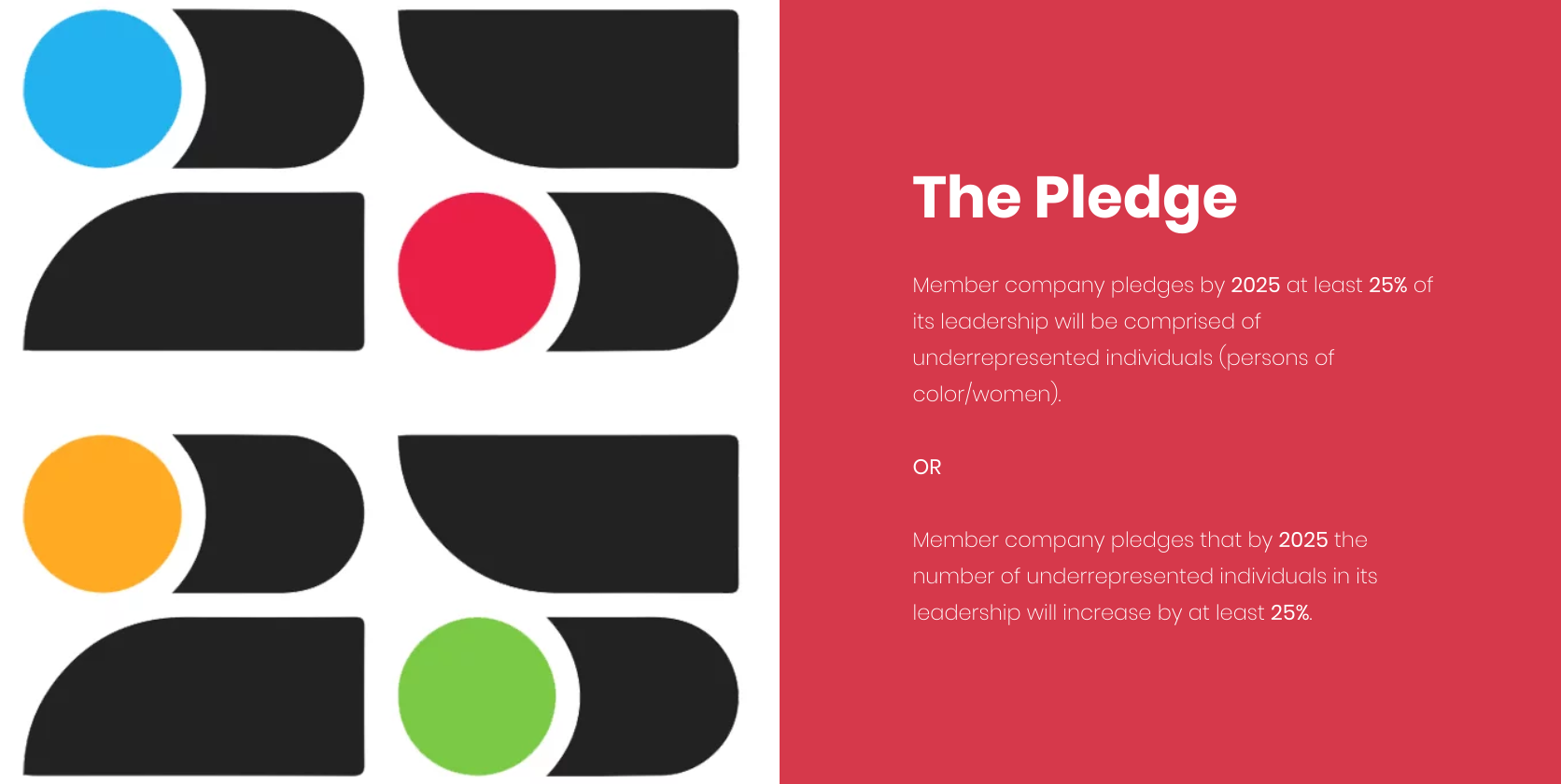 Image source: Silicon Valley Leadership Group
Twitter Inc (Nasdaq: TWTR) committed to increasing the number of women and minorities in leadership roles over the next five years as part of an effort to promote greater diversity within their ranks.
The social media company is on Thursday, 25×25 commitmentA new initiative by the Silicon Valley Leadership Group that forces San Francisco Bay area companies to increase the number of under-represented groups in leadership roles to at least 25% by 2025.
According to the newest of Twitter inclusion and diversity reportOnly 13% of the company's current leadership employees are Black, Latin, Native or multiethnic. Women make up 38.2% of the company's global leadership.
Last year the company was a target Executive roles are at least 50% women in the US and at least 25% from underrepresented communities.
Subscribe to have our Daily Fixes delivered to your inbox 5 days a week
"We are proud to participate in the 25×25 commitment that expands our bold vision for workforce representation and our commitment to inclusiveness and diversity," said Dalana Brand, vice president of human experience and inclusion and diversity at Twitter. Said.
"Twitter's purpose is to serve public chat and we are committed to ensuring that our company reflects the diversity of people who use the service," Brand said.
Silicon Valley Leadership Group CEO Ahmad Thomas praised Twitter for being one of the first to take the word.
"Twitter has long been a groundbreaker in Silicon Valley and the driving force of important conversations in our culture," he said.
Facebook Inc participating in the SVLG, 25×25 commitment (Nasdaq: FB), United Airlines Holdings Inc (Nasdaq: UAL) and San Francisco 49ers.
"It's all about taking action to make our leading companies stronger at the end of the day. "We are proud to be with most of our member companies in this historic showdown on diversity and representation," said Thomas.
In the major Silicon Valley tech firms, approximately 70% of the total executive, executive and core technical workforce are male workers, mainly white and Asian men. Employment Capital Center, University of Massachusetts, Amherst. Most workplaces have few black, Latin or female workers.
_____
Source: Stock News